In Lieu of Offering Discounts, We Do This Instead April 01 2015,

1 Comment
Early in the game, we decided to stop offering in-store coupons and promotional codes for online orders.   In lieu of giving discounts on our products, we have chosen to donate portions of our proceeds to charities and non-profits.  This was a twofold decision, first in that it feels right in our hearts, and second, we know our customer base well enough to believe that this feels right in your hearts too.
To date, with your support, we have donated over $550.00 to causes we believe in, which includes raising $285.00 for our local food pantry's back pack program.  This tradition of giving is one that we plan to not only to continue but to expand in the months and years to come.
To celebrate our one year anniversary on April 10th, we will donate a portion of your purchases to several worthy causes in the weeks to come, the first being the March of Dimes and my friend Alexa.
Alexa Bigwarfe is one of the bravest and most spirited woman I know.  After experiencing the unthinkable loss of her infant to complications from Twin to Twin Transfusion Syndrome (TTTS), she has dedicated her life to advocacy, awareness, and being a voice for maternal and infant health topics. Her mission has taken her our Nation's Capital, it compelled her to write a book designed to bring comfort and solidarity to grieving mothers who have also lost children, and she is a tireless supporter of the March of Dimes.  The March of Dimes is an organization committed to helping mothers and their babies experience healthy, full term pregnancies and researching conditions that threaten the health of babies.  This year, Alexa will participate in the March of Dimes walk for babies on April 28th.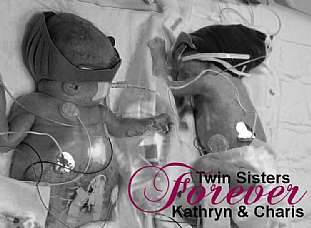 Beginning April 1st through April 15th, Hippie Chick Granola Co. will donate $.50 for every 12 ounce bag of granola you purchase to Team Charis and Kat, Alexa's team for the March of Dimes walk.  This applies to all orders, both in the bakery and online.
Thank you for both your continued support of Hippie Chick Granola Co., and for helping us support worthy causes in our community.
Much Love,
Ilene Evans