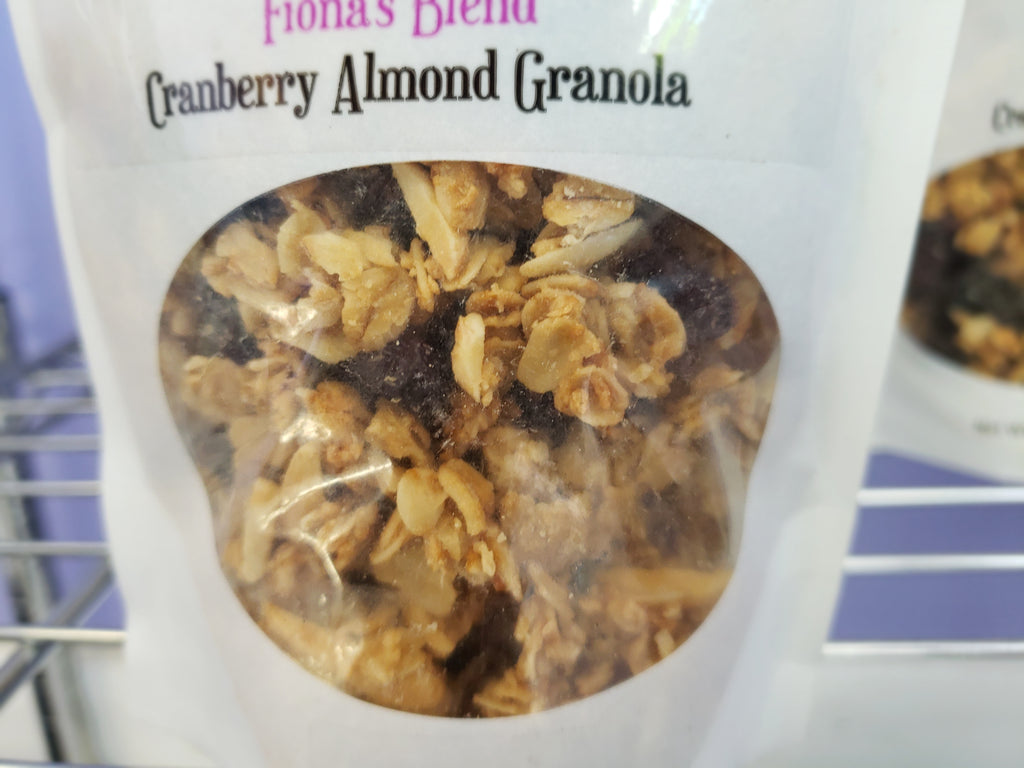 Fiona's Blend: Cranberry Almond Granola
Inspiration: This cranberry almond granola was Ilene's first flavor variety, and it took her years of trial and error before she found the "right" recipe. Every endeavor worth pursuing comes with trial and error.  This granola blend is dedicated to Ilene's fierce and mighty first born, Fiona Madeline, and to all of our big "firsts" in this one precious lifetime. 
About Fiona's Blend:
This is the blend that started it all and continues to be our best selling granola. This traditional "breakfast variety" granola combines our basic rolled oats and pure maple syrup granola batter with dried cranberries, sliced almonds, flaked coconut, and a touch of vanilla. Whether you eat it with milk, yogurt, or out of the bag, we guarantee you will become a fan!
Ingredients:  Rolled Oats, Pure Maple Syrup, Olive Oil, Brown Rice Flour, Dried Cranberries (Cranberries, Sugar, Sunflower Oil) Almonds, Coconut Flakes, Dehydrated Whole Cane Sugar, Scratch Made Vanilla Extract (Alcohol, Bourbon Madagascar Vanilla Beans), Sea Salt  

Contains:  Almonds, Coconut
Sending as a gift? 
We would be happy to send a handwritten customized note.  Write your note in the "Special Instructions" on the shopping cart page and we will add it to your shipment.  No pricing information will be included.