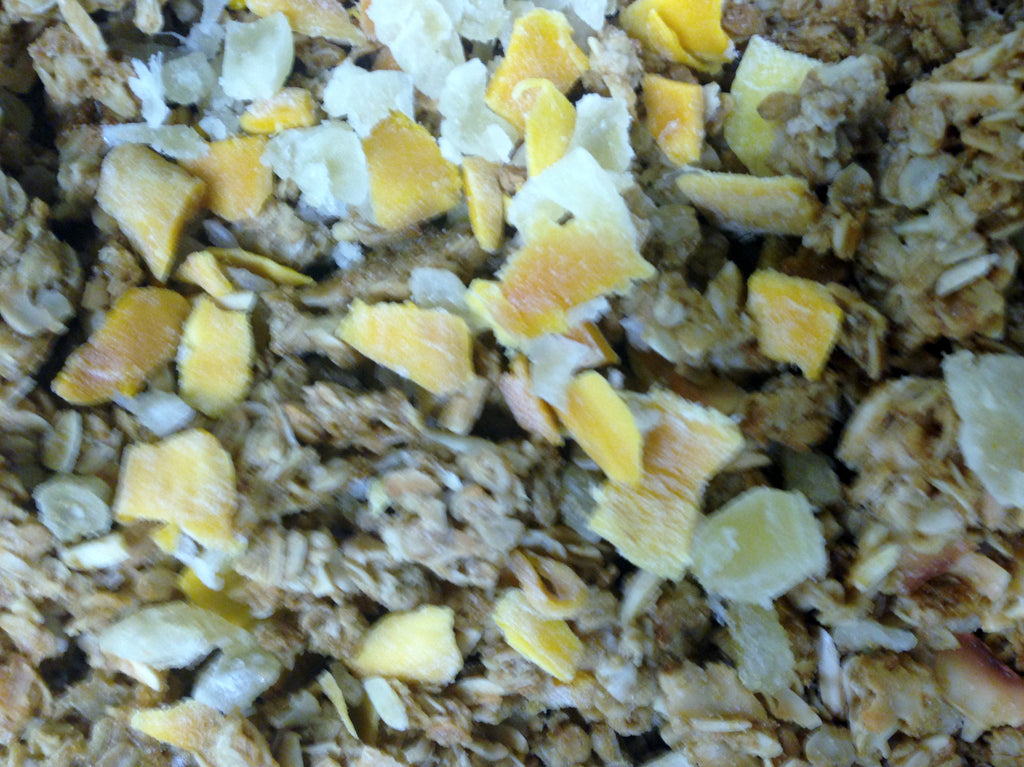 Alison's Blend: Tropical Fruit Granola with Coconut and Almonds
Inspiration:  This granola blend is dedicated to Ilene's friend Alison, who has supported Hippie Chick Granola Co. since day 1.  Alison reminds us that friendship transcends time and place and that we don't have to be in the same room with someone to be in the same room.
About Alison's Blend:
If flavors are memories, then this is the blend that will remind you of summer, the beach, or a tropical vacation. Alison's blend combines dried pineapple and papaya with coconut, almonds, and just a touch of vanilla, to give you a sweet-but-not-too sweet flavor variety that tastes great in milk for breakfast, pairs well with yogurt, and is delicious as an "anytime" snack, straight out of the bag. 
Ingredients: Rolled Oats, Pure Maple Syrup, Almonds, Dried Pineapple (Pineapple, Cane Sugar, Citric Acid), Dried Papaya (Papaya, Cane Sugar), Olive Oil, Brown rice flour, Coconut Flakes, Dehydrated Whole Cane Sugar, Scratch Made Vanilla Extract (Alcohol, Bourbon Madagascar Vanilla Beans), Sea Salt  
Contains: Almonds, Coconut 
Sending as a gift?
We would be happy to send a handwritten customized note.  Write your note in the "Special Instructions" on the shopping cart page and we will add it to your shipment.  No pricing information will be included.