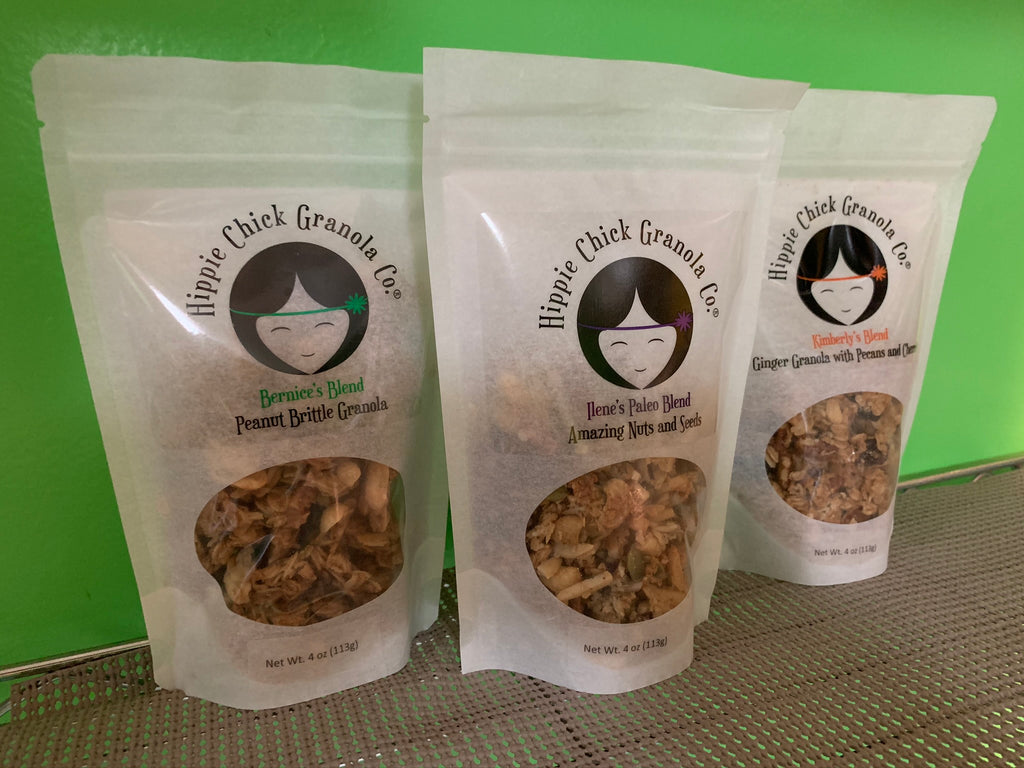 Best Sellers Collection - 4 oz. bags Three pack
This collection features three of our best sellers.  There is the star of Hippie Chick Granola, Amazing Nuts and Seeds, our least sweet product.  Bundle this with our second biggest seller,Ginger Pecan Cherry.  And we round out the collection with our not too sweet Peanut Brittle!  This collection contain one 4 oz. bag of each.
Contains: Peanuts, Almonds, Coconut.
Sending as a gift? 
We would be happy to send a handwritten customized note.  Write your note in the "Special Instructions" on the shopping cart page and we will add it to your shipment.  No pricing information will be included.