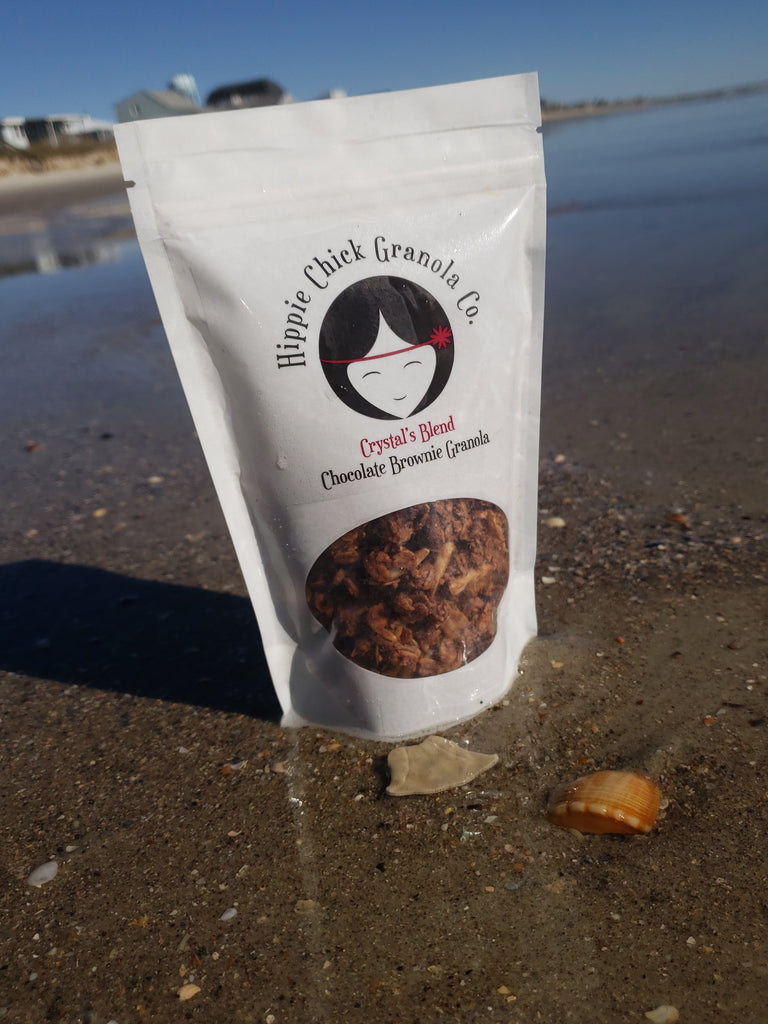 Crystal's Blend: Chocolate Brownie Granola
Dedicated to our favorite niece, Crystal.  She loved chocolate in so many ways.  One of the few people that meant it when she said, 'If there is anything I can do to help, let me know'.  So intelligent.  MBA from Winthrop College.  Most importantly, as it turns out, she was the glue that held our family together.  
If you or someone you know is struggling, reach out. People care.
National Suicide Prevention Hotline:  800-273-8255
About Crystal's Blend:
This flavor was born when I was stocking our Chocolate Pretzel in the store.  I thought, sometimes you just want the warmth of a pure brownie flavor.  The choice of ingredients in this blend will remind you of the rich brownies you grew up with.  It has a balance so it isn't a pure shot of chocolate.  As the granola hits the back of your tongue, you will get the full flavor experience.  A great snack but even better on yogurt or ice cream! 
Ingredients:  Rolled Oats, Maple Syrup, Olive Oil, Almonds, Chocolate Chips (Sugar, Chocolate, Milkfat, Cocoa Butter, soy lecithin, Natural Flavors) Coconut Flakes, Cocoa Powder, Demerara Sugar, Brown Rice Flour, Vanilla Extract, Sea Salt 
Contains: Almonds, Coconut, Milk
Sending as a gift?  
We would be happy to send a handwritten customized note.  Write your note in the "Special Instructions" on the shopping cart page and we will add it to your shipment.  No pricing information will be included.