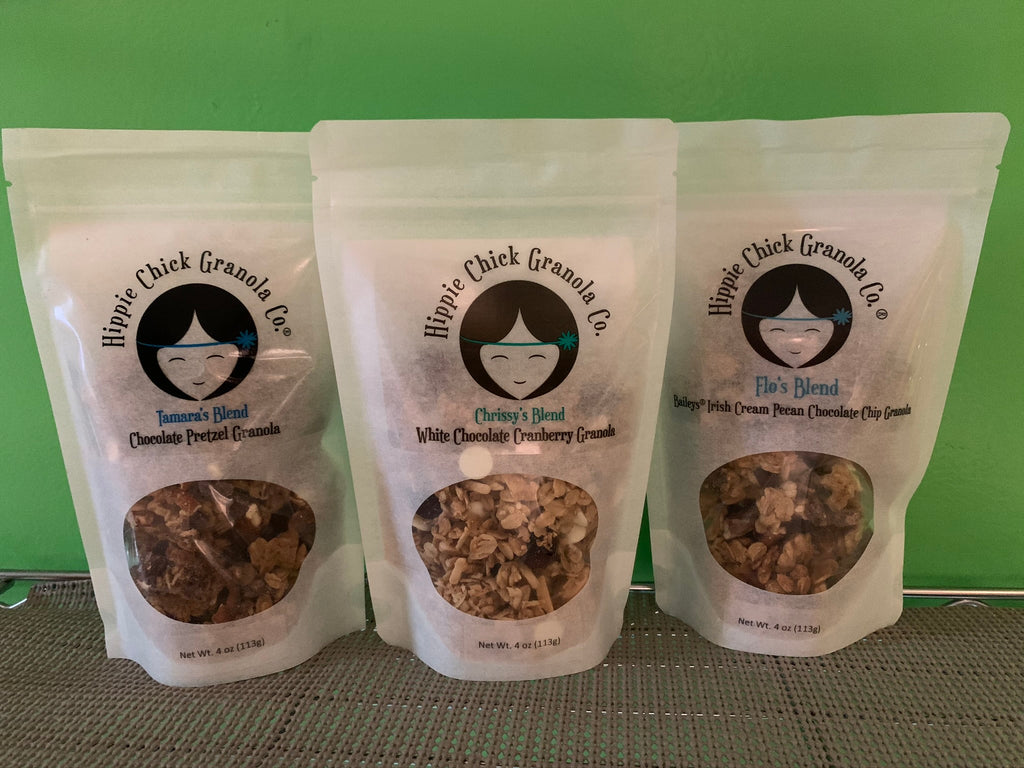 Chocolate Bliss - 4 oz. Three Pack
Here are our top three chocolate products.  Let's start with the biggest chocolate seller, Chocolate Pretzel.  It is the classic sweet / salty pairing.  Next, is our Irish Cream Chocolate Chip Pecan.  It is over the top with real Irish cream and special flavored chip!  And if that is not enough, we included White Chocolate Cranberry Blueberry, Almond.  The stars are the Ghirardelli white chocolate and a bright wild blueberry.  This collection has one 4 oz. bag of each.
 Contains: Almonds, Coconut, Dairy and Wheat
Sending as a gift?
We would be happy to send a handwritten customized note.  Write your note in the "Special Instructions" on the shopping cart page and we will add it to your shipment.  No pricing information will be included.